Product Description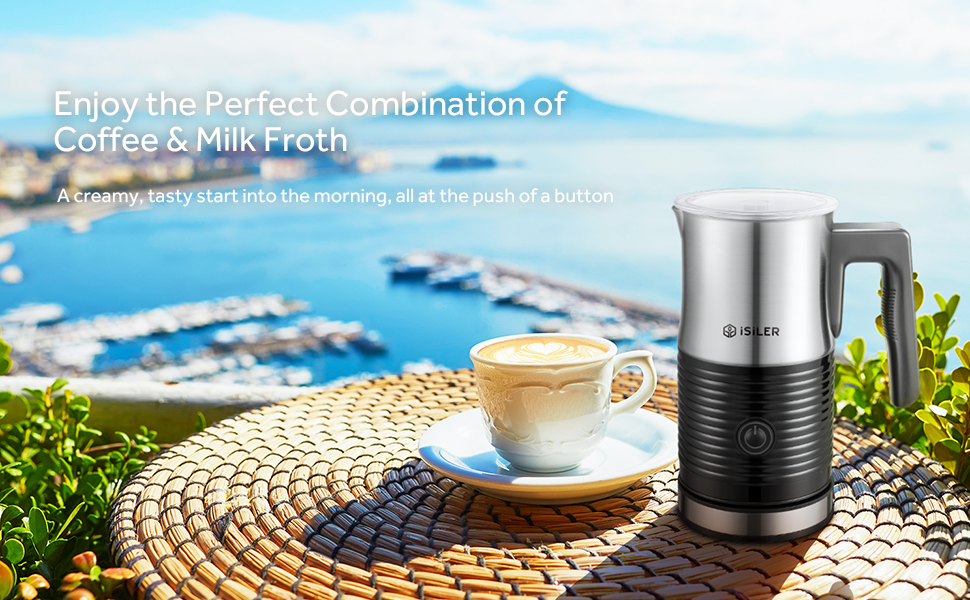 iSiLER Milk Frother and Steamer
Make Your Different Delicate Coffee Your Way
This milk frother features spin foaming technology to create a low-noise, vibration-free working environment, creates warm or cold silky microfoam, perfect for matcha, lattes and cappuccinos, makes your morning a little more amazing.
Food-grade non-stick stainless steel coating that makes the milk frother easier to clean. Space-saving design and handle make it more easy and pleasant to use. (NOTE: Neither the base nor the metal parts connected to the base can be immersed in water).
If you are looking for the best gift idea for a coffee-lover friend or family members, iSiLER milk frother will be a great one.
Product Specifications:
Max Level for Heating: 300ml / 10oz
Max Level for Frothing: 130ml / 4.4oz
Min Liquid Level: 110ml / 3.7oz